Hello, everybody,
Today writing this short article I am addressing those who have never made a transaction (Bitcoin purchase/sale or Bitcoin transfer shipment), and have no idea what a Bitcoin is, what it is for and how it is used in daily practice.
The first question any of you can ask me is :
If I send the correspondent of 100€ in Bitcoins (like any traditional currency conversion the exchange rate varies from day to day, for example: € VS $ exchange rate) the only ones who know about this transaction will be me and the one who received the Bitcoins corresponding to the amount established at the exchange rate.
Is that not enough? Every transaction that is processed by a bank and / or credit institution generates a "log" (file in which is recorded every transaction "from and to whom") immediately and forever available for example to the Inland Revenue, as well as obviously appear on the statement that the bank sends you home every month.
Two circumstances come to mind:
A) I want to send 100€ to my mistress… if my wife reads the statement of account… what do I tell her under: 100€ Beneficiary Tatiana Zoccolona?
B) you want to make a 100€ bet on next week's "champions league" basketball/football match where your favourite team plays. But you know that ADM prevents you from doing so unless you sacrifice a large part of your winnings and bet on much worse prize conditions.
It is illegal, according to them, for you to bet on websites that do not pay them a substantial bribe;
i.e. you must not bet on non-AAMS websites (formerly AAMS). According to them: you must not do so.
They don't want you to do it, but anyone can (play from a " non-AAMS " site) by means of an adequate VPN (which preserves anonymity) as long as the money deposit (which is essential to make the bet) does not go through the conventional circuit (banking/financial), because tracing you through bank/iban logs is for them very simple and often automatic… without VPN and through your IBAN is very easy for them: if you don't turn on the red light bulb automatically, all they need to do is press a button.
in this article the VPN topic is covered and explained; VPN links
You can do this (which they want to prevent you) by moving the corresponding currency in bitcoins.
Recently circuits such as Neteller and Skrill refuse to make deposits between Italian citizens and "NON ADM" sites … if you instead of making the transfer of funds "your bank VS gaming site" use Neteller, Skrill or any other financial operator to buy bitcoins (absolutely legal and permitted), everything you do with them (with bitcoins) will be known only and only by you and by those who receive them.
For many gambling and online betting enthusiasts this opportunity represents the end of a nightmare… and not even your wife (who shares the joint household account with you) will ever know what happened to that € 100 because in the household statement will be an anonymous bitcoin purchase … what happens after that € (from that point on Bitcoin) you will know only you.
It's exactly as if you went to an ATM to withdraw two 50€ tickets … if your wife or Inland Revenue asks you what happened to the 100€ ?
…you won't have any difficulty in saying: I filled the tank with petrol, I bought cigarettes, I paid for an aperitif… etcc.
Someone must be thinking:
"I don't want to make a huge effort to understand and learn this arcane and very complicated tool that is within the exclusive reach of computer engineers, Nobel Prize winners for physics and mathematicians."
Making a transaction in Bitcoin is much easier than you might think, in fact: a 6 year old child is perfectly able to learn how to use them in a few minutes… wallets have been developed that are very easy to learn and use.
In future articles we will analyze one at a time the various types of Bitcon wallets, for today let's focus on the simplest and most immediate to use.
If you don't know what Bitcoin is and you don't have the slightest idea how it works, just create your own Bitcoin Wallet by registering from your PC or smartphone app at wallet wirex..
We advise you to operate both in the registration and in the use always under VPN protection by bringing out the IP from Switzerland, in this way you will be automatically recognized in Italian language (at the time of registration you provide the real data, i.e. Italian nationality and residence if you are).
wirex is as simple and intuitive as registering and checking out on Neteller and/or Skrill , Paypal or any other e-wallet.
Follow the three steps:
1) Subscribe to wirex .
Please enter: Country of residence (please remember, all data must match your real document), e-mail address and password to register.
2) do the identity verification procedure with photo ID and selfie.
without fear of providing the real data at the time of registration, i.e. nationality and Italian residence if you are Italian and related documents and proof of residence (if you do not have a cam use your smartphone, you will have to wait 2 working days because the verification is manual)
3) Start buying and selling Bitcoin by depositing currency (from any of your accounts) on wirex.
4) apply for a Visa debit card.
with which you can spend or withdraw at ATMs the Bitcoins converted to €, or convert the won Bitcoins and collect the winnings in € without knowing where they come from.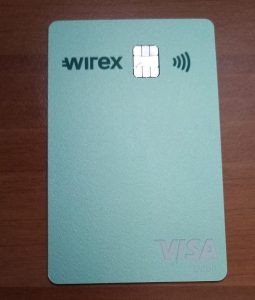 .
now that you have the Bitcoins on wirex in a next article let's see how you make a bet
on Cbet .
(non ADM links are not accessible without proper VPN) see article.

Click here to try Betmaster… immediately a 100% welcome voucher
If you want to find more info: in these two articles it is clearly explained in a very simple way how to use Bitcoin…
Bitcoin play in absolute anonymity with more winnings without taxes
Betmaster – online betting platform no AAMS/ADM – (without taxes) – also in Bitcoin
Cryptocurrency the coins of the future? i.e.: how to make bitcoin bets
Bitcoin play anonymously on the Betmaster online betting platform – no AAMS / ADM – (without fees).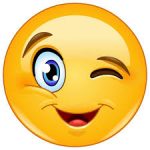 .
https://record.betmasterpartners.com/_tTQF8NkO8Q3Kto_EPcZApGNd7ZgqdRLk/1