Due to the outbreak of Coronavirus (COVID-19) infections that is now raging on all continents and taking on the contours of a real pandemic. (In these minutes the officially declared cases of contagion have exceeded 100,000 and the dead 3,400, but given the tendency of the authorities to underestimate and the fact that many healthy asymptomatic carriers – at least 50% – circulate freely: the infected could already be over a million).
I have imposed on myself elementary rules of prudence:
1) Leave the house only and only in case of imperative necessity.
2) Absolutely avoid crowded places and gatherings and/or concentrations of people in cramped places.
3) Avoid any physical contact with anyone and to come into contact with contaminated surfaces.
4) Keep as far away as possible from anyone and wear the mask (at least the surgical one, since activated carbon airtight are not available) to avoid "particles of Flügge" ..
The first few days I watched several DVDs of old movies from my personal video library…
one in particular inspired me to write this article: The Love in the Time of Cholera (Love in the Time of Cholera), a 2007 film directed by Mike Newell, a film adaptation of Gabriel García Márquez's novel of the same name, which tells the endless love story between Florentino Ariza and Fermina Daza, which waits 51 years, 9 months and 4 days to come true, from 1879 to the 1930s.
Not wanting to wait 50 years … watched a dozen or so DVDs, I began to be impatient…
this self-imposed quarantine can be "heavy".
Instead of dying of the virus, you risk dying of boredom and/or depression:
no live sporting events (stadiums and sprinkled sports ball), no closed-door games!
no theatres, museums, cinemas, restaurants, pubs, no space for socializing!
Luckily the internet connection is still working great at the moment…

Rereading some of my latest articles on cryptocurrency and Bitcoins:
Bitcoin play in absolute anonymity with more winnings without taxes
Betmaster – online betting platform no AAMS/ADM – (without taxes) – also in Bitcoin
Cryptocurrency the coins of the future? i.e.: how to make bitcoin bets
Bitcoin play anonymously on the Betmaster online betting platform – no AAMS / ADM – (without fees).
I decided to deepen my knowledge of Blockchain and explore the possibilities offered by these new technologies in real life and in our daily needs. I am absolutely convinced that we all need to familiarize ourselves with these tools as we have done with smartphones and ATMs, social networking and digital cameras, PCs, etc.
In accordance with a new NGO/ONLUS association that is being established in Romania, I have carried out tests and made a Token.
Forgive me if I am inaccurate, but I try to make very complex concepts understandable:
The BTC/Bitcoin (in 2009), is the mother of all Cryptovalues and the first Blockchain or the infrastructure on which it stands (The blockchain is a shared and unchangeable data structure. It is defined as a digital register whose entries are grouped in blocks, concatenated in chronological order, and whose integrity is guaranteed by the use of cryptography).
The following Cryptocurrencies are called Altcoins , i.e. "Alternative Coin", a term used to define cryptocurrencies other than Bitcoins.
Following the birth of Bitcoin back in 2009, many people immediately realized the incredible advantages of cryptocurrency over traditional money. This led in the following years to the emergence of hundreds of different Altcoins, all fundamentally based on the same Blockchain technology but designed differently in other respects, as they have different objectives than Bitcoin.
Bitcoin play in absolute anonymity with more winnings without taxes
Bitcoin play anonymously on the online betting platform Betmaster – no AAMS / ADM – (without fees)
I apologize to the users but following the events generated by the COVD-19 epidemic I had to temporarily suspend the writing of this article (I will complete it as soon as possible) I invite you in the meantime to watch and listen to this video which, as a doctor, I highly recommend and follow the simple instructions.
I salute you all, be careful, keep yourselves safe … see you soon .

Click here to try Betmaster… immediately a 100% welcome voucher
If you want to find more info: in these two articles it is clearly explained in a very simple way how to use Bitcoin…
Bitcoin play in absolute anonymity with more winnings without taxes
Betmaster – online betting platform no AAMS/ADM – (without taxes) – also in Bitcoin
Cryptocurrency the coins of the future? i.e.: how to make bitcoin bets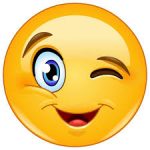 https://record.betmasterpartners.com/_tTQF8NkO8Q3Kto_EPcZApGNd7ZgqdRLk/1